must.......find.......time......to......blog..........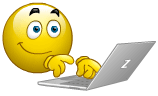 WANTED: PRINCESS DRESS (WITH MATCHING PURSE)
Kaitlin walks around
all day
with blankets wrapped around her pretending that they are princess dresses. Last weekend, she even pretended that the
yellow
blanket was long, flowing, beautiful princes
s hair!
Just the other day she was wearing her
pink
"princess dress" when she decided she needed a purse. What else would be more appropriate than the
purple
princess bouncy ball?
"I'm a princess, and this is my purse!"
WANTED: LIBRARY BOOKS
I found a
toddler reading list
online and decided to start maki
ng my way through the list with Kaitlin. To get started, I ordered eight books from the library.
She loved all the books and we've been reading them non-stop. We'll be going back next week for round two.
How long do you think it'll take us to make it through the list??
WANTED: BUMBO SEAT
One night while I was making dinner, Kaitlin was sitting on the counter eating a snack and "helping" me make dinner. My arms were full of Zoey and everytime I attemped to put her down, she got upset. She just wanted to be a part of things!
It was then and there I decided I needed a Bumbo Seat.
I asked my good friend Tara if I could borrow hers that she used for Bronwyn when she was little. Of course she agreed and brought the seat (along with a TON of other goodies!!) last Friday night.

BOY OH BOY... we L♥VE the Bumbo Seat!


Now, Zoey sits at (okay, ON) the table with us while we eat.
Zoey sits on top of my desk while I work. And, yes, believe it or not, Kaitlin "borrows" the seat when Zoey is not using it.

THANK YOU a million times Tara... this Bumbo Seat is saving my sanity! :-)




WANTED: A VIEW OF THE PARADE


Every year the city of Denver puts on a HUGE holiday parade in downtown Denver called the Parade of Lights. We've been before, but never with children.
Since Brandon had to work, and the weather forecast was mild, my friends and I decided to meet down there for a night of fun. (My brother Kevin came along so I had an extra hand with the girls.)


We planned for a fun evening, but all said and done, we spent more time sitting in bumper to bumper traffic than actually watching the parade. In fact, we barely saw any of the parade at all. The streets were lined with people about 5 or 6 rows deep.... and, although we tried, we were just too short to see over all those people! We were very disappointed!

Kaitlin has never seen a parade, so I thought this would be a good opportunity. Maybe I'll try again in March and go see the St. Patty's Day parade!


WANTED: A MEMBERSHIP TO THE MUSEUM

Seriously... The museum is so much cooler than I remember!
Brandon has been talking about taking Kaitlin, but I've been reluctant thinking that she was too young to have any fun.
BOY WAS I WRONG! She looooooved being there!
My friends thought it'd be fun to take the kids since the museum was hosting a "free day" last
Sunday. There were so many hands-on activities for Kaitlin and her friends to do.... they even have a kiddie room with things like bubbles, puzzles, games and books!


I think even Zoey had a fabulous time ~ she barely slept the whole time we were there!





WANTED: MORE HOURS IN THE DAY

This time of year is hard... there's so much to do! Gifts to buy and wrap, activities, obligations, blogs... the list is endless! I saw a Christmas countdown today that said 15 days left until Christmas! FIFTEEN!? Geesh...