Today was FREE DAY at
The Denver Museum of Nature and Science
! As expected, a free day always draws a crowd, but it was fun nevertheless.
Here are a few pictures of our quick trip~
Puzzles are her favorite!
The Silly Mirror!
What's a Museum without a Dinosaur?? (Zoey was too scared to pose by the dino!)
In the children's area, they have a little stage area.
Kaitlin really liked the stage.... ;)

Amethyst!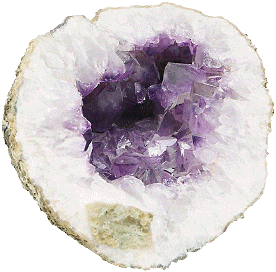 They say you learn something new everyday. Just the other day Kaitlin noticed that her purple Build-a-Bear (named Amethyst) had a jewel embroidered on her foot. She asked me a few times that day about the bear's name.
Today in the Gems and Mineral area of the museum, we saw a giant Amethyst! All of a sudden, it all clicked for Kaitlin ~ now she understands why the purple bear named Amethyst has a purple jewel! So cool! :)